Leverage the Power of the Cloud & Keep Your Data Safe
Leverage the power of the cloud while knowing exactly where your data is by switching to The Signal Company's Triad Small Business Email. You'll get 24/7 worldwide access across all your devices via Kerio Connect, the leading alternative to Microsoft Exchange, while knowing your data is safe and secure right here in North Carolina. Kerio Connect includes calendar and task management creating a complete communications suite for your small business.
Big Time Communications for Small Businesses
The Signal Company specializes in small business technologies with a focus on customers here in the Piedmont Triad. That's why we chose Kerio Connect as your email client. That's why we keep our server right here in NC. And that's why whenever you have a question or concern, you will always talk to a live person based right here in the US. Don't waste another moment using overpriced, bulky tech designed for large, slow-moving companies. Switch to Triad Small Business Email today and never worry about your communications data again.
The future of performing better at work is here, and it's powered by an interface that makes synchronization simple. Creating meetings and sending files doesn't have to be complicated. Kerio Cloud features are geared to help you work at your best.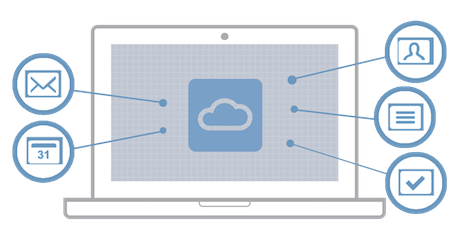 ---
Email Features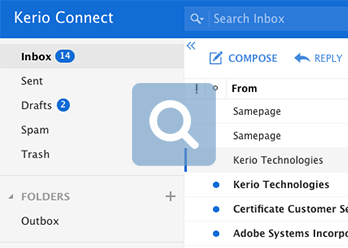 Full text searching
Stop Spam
Drag & drop attachments
Instant email address suggestions as you type
Save drafts automatically
Custom Out of Office messages with text & exact time
Custom filters can auto sort messages to specified folders as they arrive
Desktop notifications even if you are not working with Kerio Connect client
---
Calendar Features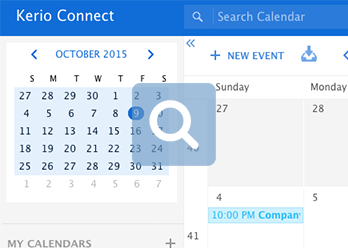 Create events instantly
 Invite co-workers and customers to a meeting
 Set reminders for events
 Share calendars with co-workers, family and friends
 See who's available and at what time
 Read-Write access to calendars that others share with you
---
Contacts Features
Create contacts easily and instantly sync to your wireless device
Organize contacts into groups
Share contacts with co-workers, family and friends
See contacts that others share with you
---
---
Instant Messaging
Hassle-free instant messages are within reach thanks to Kerio Cloud. Get an instant opinion on a project file you've just finished or see if a colleague is available to answer a question.
Kerio Cloud supports the majority of XMPP-based instant messaging clients, including iChat or Pidgin. You can automatically create listings for your contacts and add photos from your Global Address List (GAL) too
---
Anti-spam & Anti-virus
Every Kerio Connect hosted mailbox includes anti-spam and anti-virus protection. You'll receive a clean mailbox with fine level control at no extra cost. We consistently block more than 99.9% of all spam, identify and block phishing mail, mail from Botnets, graphic based spam, malicious URLs and implement a host of other security measures to protect your business against cybercriminals.
---
Powerful Management

Easily review your email environment anytime, anywhere. Manage your email users, storage quotas, public folders, resources and more.
---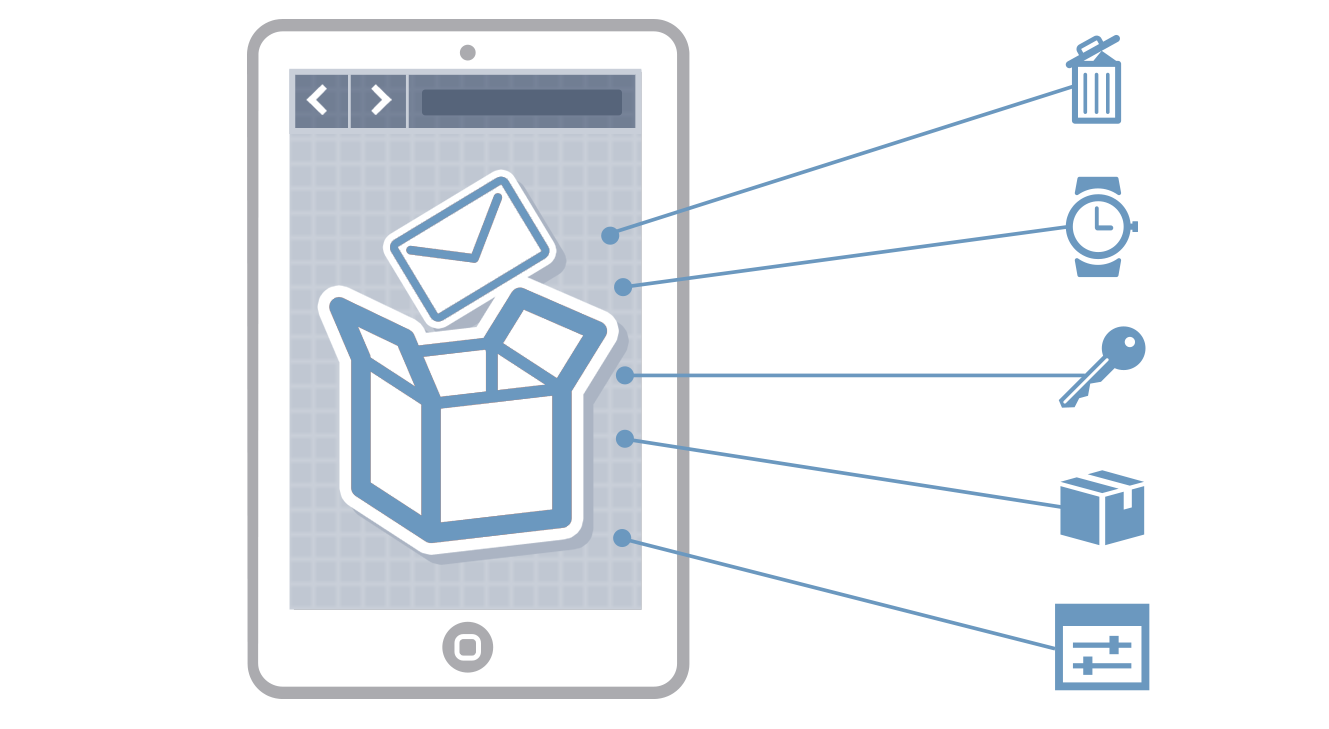 Email Archiving*
Get the most from your company email archive with Kerio Cloud.
Compliance and E-Discovery
Minimize legal risk. Archive emails and documents in their original state – in a central, tamper-proof store.
Zero maintenance
No need to manage hardware or software.
Access anywhere, anytime
Access email history and business-critical documents in no time.
Intuitive administrator tools
Automatically configure journaling and folder synchronization.
Rapid and effective search
Use basic and advanced search features.
*Only available in US data center
Identify business issues
Identify legal risks and manage productivity with reports based on the business-critical information in your email archive.
Eliminate PST files
Archive your email history to a central, easily accessible store.
Save on storage
Automatically archive email into a central store.
[button url="https://thesignalcompany.com/email-hosting-plans/"]SEE PLANS & PRICING[/button]
---
Additional Reading
4 Considerations When Choosing Your Business Email Service