OWNER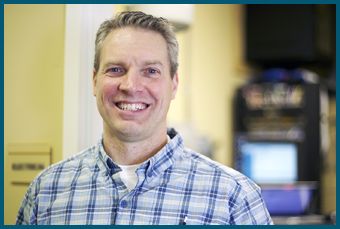 Graduating from the Rochester Institute of Technology's school of Photography and Imaging Sciences, Jason began his career in production and graphic design, where he was responsible for creating print ads, posters, logos, wine labels etc.  He then acquired a real interest in the technology he was accustomed to designing on and went on to become the IT Manager and Network Engineer for Hecht's/Strawbridges Headquarters (now Macy's), based in Washington, DC.   Jason then ran his own IT company, specializing in Mac and PC integration in Rochester, NY, before moving his family to Winston-Salem, NC where he identified a market need for quality IT, web and video production services.
Thus he began The Signal Co, a company that blends creative and technology to make the latest IT, web and HD video production technology available to small businesses in a cost effective and efficient way. Jason's passion for technology and film/photography combined with his creative design expertise make The Signal Co's product and service offerings truly unique.
Professionally trained in Creative Technologies such as Adobe, Scitex, Panasonic, P2, RAW, along with Technical Technologies including Cisco CCNA, Microsoft MCSE, Apple, Meraki, Kerio, Sophos.
Jason and his wife Laura live in Winston-Salem, North Carolina with their two sons.  In his spare time, when he is not enjoying his family and friends, Jason is an avid outdoorsman and loves hiking, canoeing, kayaking, escaping to the mountains and/or the beach, and is also involved in local politics, supports the arts, and his church.