At The Signal Company, we believe proper cabling and installation is crucial to maximizing network workflow and productivity. That's because we know 50% of network problems are related to poor cabling even though it's only 2% of your entire network investment! A reliable, high performance cabling foundation is key.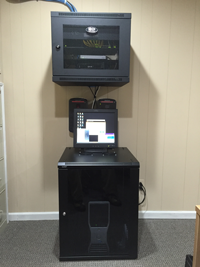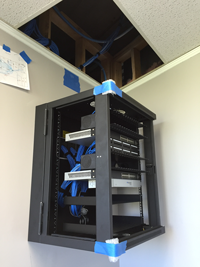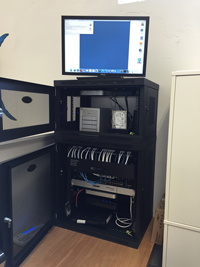 Skeptical? Consider emerging bandwidth intensive applications used to share information like voice over IP, IP-based video conferencing, electronic medical record management, and digital audio and video. Businesses use these IT products regularly, expecting their information technology investment to positively impact their bottom line by improving communications, decreasing operational costs, increasing sales and even product and service quality. Now more than ever, shared information plays that vital role in business productivity, and makes the successful delivery of that information, both within and across enterprises, an absolute necessity.
So, whether your company requires re-cabling an existing facility, cabling a new building, or qualifying an existing network to diagnose its performance abilities, The Signal Company designs and installs cabling systems based on EIA/TIA standards and in compliance with all applicable codes and regulations. We manage your network from design through implementation, and at the end of the project provide complete network documentation, including cable test results, system warranty, as-built drawings, telecommunication room layouts, and more. You'll feel confident with The Signal Company's level of service, that your business is running at maximum capacity and you'll experience our as promised peace of mind knowing your business is in good hands.
Contact us at 336-390-1111 for your networking needs today!