Here you will find a list of our partners. We chose our partners based on our own ideas and values as a company. Service to others being our main focus followed by a custom, hands on approach to providing that service. We have found our partners to have similar goals and we have placed our own trust in them.
---

OnSIP makes setting up a phone system for your business like administering webmail. With a few clicks, you can add a phone number, users, phones, voicemail boxes, etc. to your account.
But easy doesn't mean basic. OnSIP offers 50+ phone system features, hundreds of configuration options, and the freedom to use any standard SIP phones. OnSIP will grow with your business.
---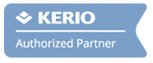 Kerio's mission is to help small and mid-sized businesses connect, communicate, and collaborate securely. They focus on making technology flexible, accessible, and easier to use.
Kerio provides safe, simple, and secure business productivity solutions to more than 60,000 businesses and millions of users globally. Our award-winning email, UTM/firewall, VoIP, and collaboration solutions are distributed through a network of more than 6,500 reseller partners. Kerio is a profitable and growing technology leader headquartered in San Jose, California with offices in the United Kingdom, the Czech Republic, Russia, Australia, and Brazil.
---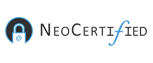 NeoCertified is a secure communications provider located in Denver, Colorado. They've been providing commercial-grade digital security and encryption solutions to businesses, corporations, associations, and home users since 2002. They currently serve more than a half million users across thousands of businesses in all 50 states.
Initially, they only provided our commercial-grade secure email solution to enterprise accounts and large corporations. But as time passed, and the internet became a more unstable environment, they began to see the promise in providing our secure solution for both small and medium sized businesses, as well as home users.
---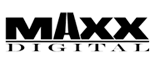 Maxx Digital's mission is to provide our clients with superior service, high quality products, and knowledge you can trust. At Maxx Digital we pride ourselves in working together as a team to give our clients the highest customer service. We are passionate about our industry; this is why we strive to go above and beyond our customers' expectations. We believe support is key and no idea is too big for us to conquer.
Maxx Digital is a cutting edge company focused on providing a large array of storage solutions for video editing, audio editing and general enterprise data backup. Along with system integration, Maxx Digital offers excellent service and customer satisfaction. Our network of technical and creative support teams are available even during off peak hours to deliver satisfaction that is second to none.
---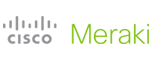 The meaning of Meraki – Meraki (meh-rah-kee) is a Greek word that means doing something with passion and soul.
Meraki was built from the ground up for cloud networking. Meraki offers a complete cloud managed product family including wireless LAN, Ethernet switches, security appliances, VoIP phones, and enterprise mobility management, all built to simplify the challenges of modern, device and application-centric environments. Meraki is trusted by over 130,000 customers worldwide.
Meraki brings the benefits of the cloud to edge and branch networks, delivering easy-to-manage IT solutions that enable customers to seize new business opportunities and reduce operational cost. Whether securing iPads in an enterprise or blanketing a campus with WiFi, Meraki networks simply work.
---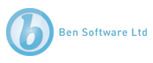 Ben Software Ltd was founded by Ben Bird in the year 2000 with the purpose of creating high-quality video-related software for the Mac. Our first video capture software, BTV (now discontinued), proved very popular and was widely used. In 2004 we brought out our video surveillance software SecuritySpy, which has grown to have a very large user base, and has taken most of our time over the subsequent decade to develop and improve. 2014 saw the advent of our new multi-camera synchronised capture software CaptureSync, and in 2015 we released our easy-to-use high-performance video capture software SwiftCapture.
Ben Software is based in London, UK, and their products are available worldwide